Mostafa Hasrati and Mohammad Yasin Samim with Suzan Voga-Duffee
BALID and the UNESCO Chair in Adult Literacy and Learning for Social Transformation have been hosting a series of blog conversations following up on the discussions at the 4th Brian Street Memorial Event on the theme 'decolonising literacy'. Taking 'decolonising literacy' as our starting point, we will explore and extend some of the questions raised by Brian Street around power, voice, identity and literacy: 'Where are people going if they take on one literacy rather than another literacy? How do you challenge the dominant conceptions of literacy?'
Read the introduction blog here. The second instalment of the series is here, third instalment is here, the fourth instalment is here
—
Mostafa Hasrati and Mohammad Yasin Samim engaged in a discussion around the concept of literacy, analysing it from the point of view of policy and practice. This conversation, moderated by Suzan Voga-Duffee, was an extension of Mostafa's and Yasin's responses during the Brian Street Memorial Event.
We began the discussion by referring to a categorisation of literacy approaches as "literacy acquisition, consequences of literacy, and literacy as social practice". Based on Mostafa's experience, "policy holders mainly take an interest in 'literacy acquisition' by developing literacy programmes for all age groups. Ordinary people often focus on 'consequences of literacy' as they believe literacy will provide them with material and social benefits. And finally, academics often study and focus on 'literacy as social practice.
Mostafa: Coming from Iran, I know policy makers often take pride in reporting the strides they have made to provide 'literacy acquisition' possibilities for the public, but these have not necessary led to tangible 'consequences' for the individuals and society at large. While this substantiates Brian Street's argument against the 'autonomous' model of literacy, I would like to ask you:
Do you have the same experience in Afghanistan?
(آیا شما تجربه ی مشابهی در افغانستان دارید؟)
Why do you think there is a disjunction between literacy development and social development?
(با این که برنامه های سواد آموزی بسیار گسترش یافته است، این برنامه ها تاثیر چندانی بر توسعه ی اجتماعی  نداشته اند. به نظر شما چرا این گونه است؟)'
Yasin: Considering the concepts put forward by late Brian, Literacy experience in Afghanistan is mainly focused on "acquisition" as you experienced in Iran (under the: نهضت سواد آموزی Nohzate Sawaad Amozi, Literacy Movement). Afghanistan hosts about 12 million non-literate and semi-literate populations of youth and adults placing this country after India, BBangladesh and Pakistan in fourth place in South Asia. The literacy rate stands at 43.02%[i] and there is a major gap between men and women literacy, for instance men literacy rate is calculated at 55.5% while the literacy rate among women stands at 29.8% signaling a major gender gap.
With this literacy situation in Afghanistan, policy makers focus mainly on acquisition because expanding access will be a top priority for them. However, acquisition is also focused mainly on early primary (grade 1-3) and the concept of literacy as the foundation of life-long learning is not institutionalised enough even though recently it has been recognised in the National Education Strategic Plan 2030. In addition, the concept of Alternative and Non-Formal Education (ANFE) is not fully conceptualised and it is almost a new agenda in the Literacy Sub-sector. In the recent National Education Reform Plan (NERP), the literacy department found the opportunity to look at the regional and global experiences and propose a module of ANFE, called Literacy and Adult Basic Education which comprises of three levels: 1-3, 4-7 and 7-9 with a distinct curriculum and learning/teaching materials focused on youth and adults who have missed schooling.
Academic debate about literacy and ANFE is still young or non-existent in Afghanistan. Conducting research about the literacy outcomes and impacts is not a common practice. Since 2001, only one analytical research has been conducted by UNESCO and Literacy Department[ii]. Therefore, policy makers' understanding about the wider concept of literacy and the need for adapting a holistic approach is either weak or it is not considered a priority to them. With this, literacy is not understood as a social practice. There are no studies conducted about its transformative function. Understanding literacy as a social practice requires that policy makers and practitioners link literacy and ANFE to development and community empowerment. This discussion is still at its very initial stages. However, there are a number of experts in the NFE sub-sector who are still trying to institutionalise the concept of literacy as the foundation for lifelong learning.
Beyond top-down approaches to policy-making?
Mostafa: Many thanks for this very interesting account of literacy policies in Afghanistan, but this seems to reflect a top-down approach. If you remember from Brian's 4th memorial papers; both Ahmmardouh and Helene criticised top-down literacy policies, where policy makers and literacy experts determine the content of literacy materials and approaches to learn literacy. They both believed that literacy learners, too, should have a voice in what counts as literacy and what is important to them to learn. I know this is often not the case in Iran, and I suspect it is neither the case in Afghanistan. I understand this would be a formidable task from a policy perspective, but I would be interested to know if any attempt is being made in Afghanistan to factor in the voices of literacy learners in what they perceive to be their needs.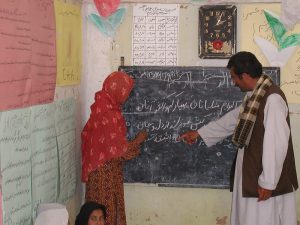 Yasin: Since 2015 a number of initiatives have been made by the literacy department in Afghanistan to decentralise the delivery of services. As a result, a national literacy committee has been established and led by the Vice President which coordinates overall efforts and policies of literacy and non-formal education. Similarly, provincial and districts' literacy committees have been established and led by provincial governors and district governors that coordinate the literacy and NFE activities at sub-national levels.
Mostafa: Is this perceived to be a useful approach from a policy perspective?
Yasin: The Literacy Department developed the national mobilisation strategy with a number of supporting documents including guidelines, mechanisms and operational plans focused on expanding the concept of community mobilisation, community engagement, awareness raising and partnership. Under the strategy, more than 50 MoUs have been signed and operationalised with government agencies, civil society and the Media to coordinate efforts on literacy and NFE.
Mostafa: What obstacles are there in order to make this possible?
Yasin: Recently under the Accelerated Non-Formal Education Programme (ANEP), we have planned to establish village literacy committees in partnership with Citizen Charter Programme and the Rural Women Economic Empowerment Programme (WERDP). The aim of the initiative is to increase the participation of rural communities in literacy programme implementation.
While the development of the Youth and Adult Basic Education curriculum framework, a number of consultation meetings were held in provinces and also in Kabul to get their comments, feedback and insight about the structure, content and syllabi of the curriculum. This curriculum framework is comprised of three levels (equivalent to grades 1-9) and consists of three syllabi: 1- Language, 2- Mathematics and 3- Life skills.
Despite those efforts, still long way needs to be paved so that the voices of literacy learners are truly reflected in non-formal education in Afghanistan.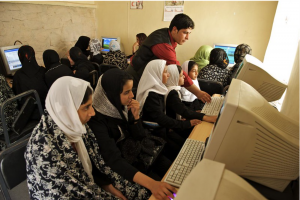 Literacy and Development
Mostafa: Thank you again for your detailed account of literacy policies in Afghanistan. An important issue that was brought up in Brian's 4th memorial event was his ideological model of literacy. This model basically argues that causality assumptions of the role of literacy in development are faulty. In other words, we should not assume that literacy can necessarily bring about social and economic development[iii]. It would be interesting to see what views policy holders have with regard to the role of literacy in social and economic development.
Yasin: Despite longer history of literacy and functional literacy in Afghanistan, there is lack of a clear understanding on the role of literacy and NFE for socio-economic development. Usually, literacy is understood as a means of learning rather than a driver of socio-economic changes. However, since 2001 a number of interventions have been implemented with this goal, such as the Literacy and Community Empowerment Programme (LCEP I&II), Learning for Life (LFL) and Skills-Based Literacy.
Unfortunately, the concept of literacy as a foundation for life-long learning has not been institutionalised and in most cases literacy strategies/interventions are not fully aligned with the overall development goal of the government. Despite this, recently there has been a change in the policy debate. In the National Education Reform Plan (NERP), there is sufficient information on the need for linking literacy with economic and social development. This thinking came after the technical committee in the Literacy Department conducted case studies and reviews on the regional experience and this thinking was also strengthened by the Anne Bernard study on Literacy and Adult Education [In the NERP and National Education Strategic Plan (NESP 2030), learners are prioritised and special focus has been given to age categories between 15-45, with the aim of aligning literacy and NFE to development and to development and peacebuilding. However, it will take time to institutionalise this thinking.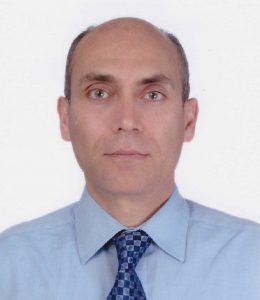 Mostafa Hasrati works at Seneca College, Canada. Since completing his PhD with Brian Street and Peter Skehan as joint supervisors in 2003, Mr. Hasrati has worked in Iran, the UK and Canada. His research revolves around socio-political aspects of academic literacy in higher education, greatly influenced by Brian's academic literacies approach and Bourdieu's social theory. In two joint papers, Brian and Mostafa showcased how non-linguistic issues shape the use of language in higher education (Hasrati & Street, 2009; Hasrati, Habibi & Street, 2016). Mr. Hasrati's most recent joint paper, "The rise of non-dissertation track master's programmes: an academic literacies approach" (Hasrati & Tavakoli, 2019 ), is an investigation of how market-driven policies are affecting universities to drop dissertation writing from TESOL master's programmes, which is an interdisciplinary work on language, education, and socio-politics of academic writing.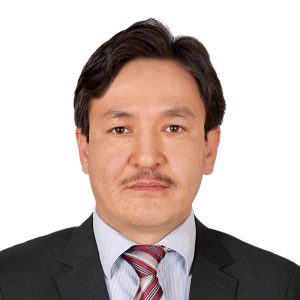 Mohammad Yasin Samimis Director National Mobilization and Assessment, TAGHIR/IARCSC, Ministry of Education, Afghanistan. He holds two master degrees in International Relations and Public Administration. Mr. Samim worked for National and International organisations for more than 10 years in Education Planning and Management, organisational reform, policy development and strategic communications.  He has been a core member of the education reform team at MoE Afghanistan that produced the Afghanistan Education Reform Plan (2021-2030) and the National Education Strategic Plan 2030. In his articles and research, Mr. Samim has focused on institutional reform, barriers to programme implementation and educational management.
[i] UIS 2018
[ii] Literacy and Adult Education Sub-Sector Analysis, Bernard Anne
[iii] This has also been corroborated by Cipolla (1969) and Graff (1979; 1986). Cipolla, C. M. (1969). Literacy and development in the West. Harmondsworth: Penguin.