Hélène Boëthius and Abass Isiaka
BALID and the UNESCO Chair in Adult Literacy and Learning for Social Transformation have been hosting a series of blog conversations following up on the discussions at the 4th Brian Street Memorial Event on the theme 'decolonising literacy'. Taking 'decolonising literacy' as our starting point, we will explore and extend some of the questions raised by Brian Street around power, voice, identity and literacy: 'Where are people going if they take on one literacy rather than another literacy? How do you challenge the dominant conceptions of literacy?'
Read the introduction blog here. The second instalment of the series is here.
—
At the Brian Street Memorial event, ALEF founder Hélène Boethius reflected on the power relationships created and challenged particularly in 'top-down' literacy development programmes. With a special focus on the role of texts, documents and other communicative devices in these relationships, Helene emphasises that to decolonise literacy programmes, there needs to be greater recognition on 'who owns the text?'.
Hélène virtually met up with Abass Isiaka (PhD researcher at the University of East Anglia) to discuss these insights further.
Abass: ALEF has been collaborating with local agencies around the world to use adult literacy as a tool for economic and business development. What would you say ALEF has done differently to decolonise literacy? or what does decolonising literacy mean to the overarching goals of ALEF?
Hélène: ALEF has partnerships in Uganda, DR Congo, Togo and Ethiopia, and indirectly in Iraq through a Swedish NGO. One thing we do differently is that topics and texts in the courses are created in the field situation by a team of local literacy workers familiar with the local context and language. ALEF does not come into the partnership with an agenda about what texts and discussions should cover. Whether the partner wants to focus on women's rights, cattle breeding or soil erosion or something else, it is up to them.
One implication of this is that ALEF does not set the specific goals of what kind of change should take place through the learning process.  It is also essential to our approach that ALEF is an external visitor. We come in, assist the partner in understanding and applying the method in their local context, and then we go away. And the going away is as important as the coming.
Abass: This reminds me of the principle of interpretative prerogative you talked about in your presentation. How did you come about this concept and what does it mean for the agentic capabilities of adults you have been working with?
Hélène: It is originally used as a legal term in Swedish in connection with conflicts at the workplace. But it is also often used in public debate to question who has the right to interpret a situation and to decide which perspective is the correct one. I find it very applicable in development and in working with poverty reduction.
The concept helps me to question the way in which the development industry tends to see people living in poverty as victims in need of help. The "helpers" define the problems and the actions needed to be taken. We use terms like "target group" (as if we wanted to shoot them!) and draw up proposals with a matrix full of carefully planned outcomes and indicators decided on by the helpers. In the development industry, as I have come to know it, it is the donor, who holds the money purse, who decides on what development is and how it should happen. If the donors change their ideas, the whole development industry changes its' focus.
What if we instead see ourselves as facilitators who assist the "victims" in becoming actors, who can set their own agenda and create changes and results for themselves? What if they already have goals that we don't know about or which we may not even understand?
When we first started applying ALEF's method of non-directive open discussions on topics relevant to our participants, I was overwhelmed when I realized that after having discussed together what can be done to handle everyday life challenges, the participants went home and did what they said they would do. And it works. People rise up and take responsibility and move out of poverty, one step at a time. When they are handed the interpretative prerogative, they take it and run with it.
Abass: Texts are said to be 'speakers in conversation' with standardising and generalising effects on our everyday lives. In the case of adult learning, you have requested practitioners and donors to see learners as 'expert knowers' of their own actualities.  How would you describe the role of text in adult literacy development? From your experience, what strategies or methods do you think we can use to make sure we are not primitivising adult learners via textual relations?
Helene: Reading is always about relating to text. Letters, syllables and words only acquire meaning in texts. I believe that learning to read – and write – from the very start should happen by relating to meaningful and interesting texts, not by drilling letters, syllables or lists or words. The owners of the texts should as far as possible be the learners. In the ALEF approach group of learners create their own texts on a topic presented and discussed. As they see the text grow on the blackboard, and hear it read back to them, or later as they read their own words, they realize that they are the "owners" of the text. They can express their ideas, thoughts, claims, advice, experiences etc. in writing. The dynamics of this creative process is so much more than just practising reading and writing. It is about stepping out and making one's voice heard, about becoming confident in expressing one's thoughts, about learning to work together, and about creativeness. It's about being the owner of your own problems and their solutions – becoming the main actor in the story of your own life.
Abass: What would say are the challenges of decolonising adult literacy as you have experienced it?
Helene: I believe that it is fundamentally a question of the mindset of the donors and of the cooperating partner organisations. Do we view the learners as victims or as active subjects in a change process? Do we view them as ignorant or as experts on their own life challenges, and potential owners of their own strategies for resolving them? And do we view literacy as the skill of reading what others have to say or the skill of expressing one's own agenda in writing?
—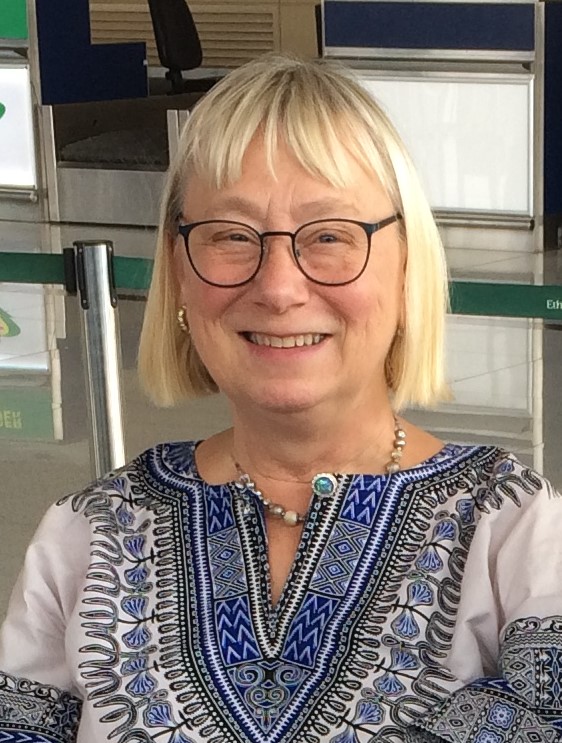 Hélène Boëthius, is the creator of ALEF's approach to adult literacy and empowerment. She has over 30 years' experience in adult literacy and development, including a decade of field work in Togo with SIL. She has worked with several Swedish NGOs in materials development and project design and as trainer of trainers. Being convinced that extreme poverty is closely linked with illiteracy, she founded ALEF, Adult Learning and Empowerment Facilitators in 2010.  Through ALEF she could implement her vision for a learner oriented approach to literacy, based on self-expression and the learners' capacity to initiate change through reflection in groups. ALEF's approach is used in Uganda, DR Congo, Benin and Togo, with three consecutive level courses: 1) initial mother tongue literacy, 2) numeracy and continued MT literacy 3) reading to learn and learning a second language; 9,300 learners have participated in the program to date.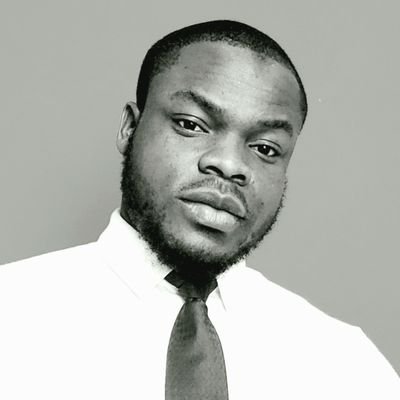 Abass Isiaka is a PhD student in the School of Education at the University of East Anglia. Working on an institutional ethnographic study of institutional cultures from the standpoints of students with disabilities in Nigeria Higher Education using a decolonial lens. He was a Commonwealth Scholar at the University of Glasgow where he completed a master's degree in Education, Public Policy, and Equity. During his stay at the university, he worked on colonial modernity and the experience of international Black and Asian students. He is interested in inclusive education, higher education policy, decoloniality, and development. He is a member of the Council for Education in the Commonwealth. He is also currently representing UEA at the British Association for Literacy in Development (BALID).