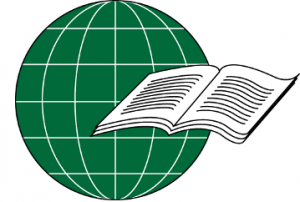 BALID is the British Association for Literacy in Development. Please read this statement about our aims and achievements, then download a BALID Membership form or email admin@balid.org.uk if you would like to join us.
---
We are very excited to have just started our BALID blog – enjoy! Once you are a member you will be able to make your own contribution. Our regular programme of Informal Literacy Discussions is on hold because of corona virus, but we are in the process of organising a webinar on the afternoon of Wednesday 6th May 2020. Watch this space! Of course we will update this page as soon as the rest of our programme becomes more certain.
---
RECENT NEWS
BALID 2018-19 AGM, 9th December 2019, King's College, London
Our Annual Report, which was presented at our AGM, offers great insight into our multifarious activities over the past year – even we on the committee were surprised by the breadth and depth of our work, which is all voluntary. Our long-standing chair and secretary stood down from their official positions after many years of faithful service, but we are thankful that both will continue on the committee. We are also sad to lose Lorena Sanchez, our dynamic student representative. We will now be joined by five new committee members drawn from a wide spectrum of the 'literacy community', including members from The Philippines, Afghanistan and the UK. You will soon be able to read their profiles on our 'About us' page.
LITERACY AS SOCIAL PRACTICE conference and BRIAN STREET MEMORIAL LECTURE,                  9th December 2019, King's College, London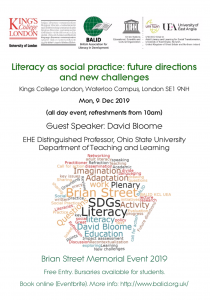 THIS SUCCESSFUL all-day conference included the annual Brian Street Memorial Lecture at King's College, London. Our guest speaker was Professor David Bloome from Ohio State University, and the day featured cameo presentations by current PhD students.
The day offered a great opportunity for discussion, sharing and networking, and it concluded with calls for action in the context of the SDGs and literacy.
We are currently compiling a report on the day, with video recordings. It will be uploaded very soon.
If you too would like to benefit from such events, please download a BALID Membership form.
INFORMAL LITERACY DISCUSSION 36, 4th July 2019, UCL Institute of Education, London
Lorena Sanchez Tyler of UCL Institute of Education led this stimulating seminar entitled 'Bilingual Literacy for Life: an indigenous language literacy programme in Mexico'. Lorena's PowerPoint will be available shortly.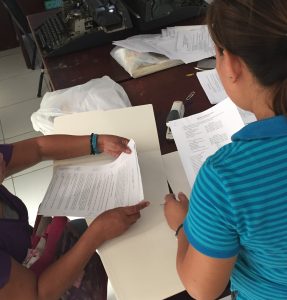 INFORMAL LITERACY DISCUSSION 35, 24th June 2019, Embassy of the Republic of The Philippines, London, UK
Christopher Millora of the University of East Anglia led a fascinating seminar entitled 'Taking hold' and 'losing grip' of bureaucratic literacies: Insights from local volunteering in the Philippines. We were the grateful guests of The Embassy of the Philippines in central London. Please check our Facebook page for a glimpse of the occasion! Follow the links to read both Christopher's presentation and news of how a local newspaper in The Philippines reported on the event. 🙂
INFORMAL LITERACY DISCUSSION 34, 26th March 2019, UCL Institute of Education
In this seminar, Mirza Moqeem Baig of Rural Aid Pakistan led a discussion on Literacy and maternal health in rural Pakistan. More details will be available soon.
INFORMAL LITERACY DISCUSSION 33, 7th February 2019, Feed the Minds, London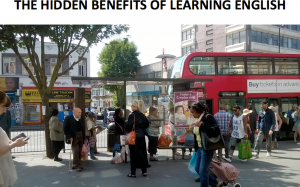 Our first informal Literacy Discussion of 2019 took place on Thursday 7th February, when Sarah Freeman of the University of Sheffield spoke about the Hidden Benefits of Learning English. We were kindly hosted for the event by Feed the Minds at The Foundry, 17 Oval Way, London SE11 5RR.  
INFORMAL LITERACY DISCUSSION 32, 11th December 2018, UCL Institute of Education, London
Dr Alastair Daniel of the University of Roehampton led this inspiring seminar about the relationship between oral storytelling and children's literacy. It was entitled Meaning making and meaning shaping. The hyperlink leads to his PowerPoint presentation, which is full of fresh insights, ideas and pointers to research.
ASSOCIATE MEMBERSHIP
BALID recently decided to include the category of 'Associate Member' into our structure, mainly so that we can benefit from the input of people in the international literacy community. One of our associate members, Ulrike Hanemann, has written a paper entitled 'Language and literacy programmes for migrants and refugees: challenges and ways forward'. You can access this online at http://unesdoc.unesco.org/images/0026/002660/266077e.pdf
Ulrike writes that adult literacy and education is neither a focus nor a priority in refugee and migration policies, and language courses for migrants, rather emphasise labour-market oriented integration. However, the paper also examines examples of 'best practice' from all world regions which provide pointers for the way forward.' Please also refer to the recently launched UNESCO Global Education Monitoring Report 'Migration, displacement and education: Building bridges, not walls', which is available at https://en.unesco.org/gem-report/report/2019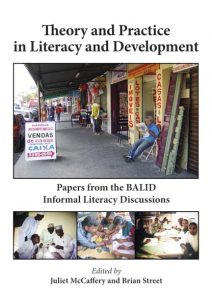 THEORY AND PRACTICE IN LITERACY AND DEVELOPMENT
WE RECENTLY PUBLISHED the second edition of our BALID book, Theory and Practice in Literacy and Development, which is downloadable for free. This is a compilation of articles based on the presentations given by literacy experts at our series of Informal Literacy Discussions in London, UK, from 2011-2015. Edited by Dr Juliet McCaffery and Professor Brian Street, the book offers helpful and varied insights into issues of literacy, focusing mainly on the social practice view of literacy for families and adults. We have a few hard copies available: they cost £15 (plus £2.25 for UK packaging and postage) and can be ordered from Dr Ian Cheffy at ian_cheffy@sil.org
PROFESSOR BRIAN STREET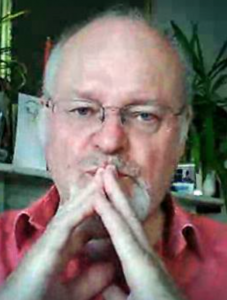 Professor Brian Street, our long-time President, champion and inspiration, died peacefully on 21 June 2017 after a long battle with cancer. He is very sadly missed, and we have instituted an annual memorial lecture in his honour. Brian will be remembered by all his former students and his professional colleagues for the help, support and encouragement he unfailingly gave them. He will live on through his many publications and his seminal work on developing the theory of literacy as social practice..