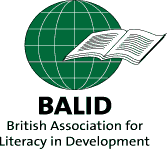 BALID is the British Association for Literacy in Development – you can discover more about us here. Please see the sidebar to the right to learn about our upcoming events.
RECENT NEWS  
LITERACY AS SOCIAL PRACTICE, 10th September 2018, University of Sussex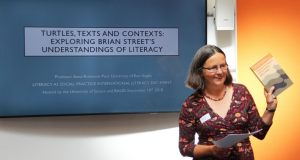 This seminar was organised by the Centre for Teaching and Learning Research at the University of Sussex in collaboration with BALID. It was a wonderful celebration of INTERNATIONAL LITERACY DAY and the seminal work of Professor Brian Street, who impacted the development of New Literacy Studies and its continuing importance to literacy education today. The event brought together academics, researchers and practitioners interested in working with a social practice approach to literacy education, and speakers included Professor Anna Robinson-Pant, UNESCO Chair for Adult Literacy and Learning for Social Transformation at the University of East Anglia, UK.
MODELS OF LITERACY LEARNING conference, 17th May 2018, SOAS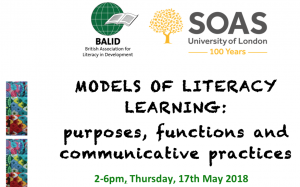 This afternoon conference at SOAS University of London attracted some 30 participants. Our panellists were our host, Professor Friederike Lüpke of SOAS, and Professor Leketi Makalela of Wits University, South Africa. The main issues centred on adults' and children's literacy learning in multilingual communities in southern Senegal and in South Africa, within both the formal and informal sectors. The presentations were as fascinating as they were challenging, and they engendered much discussion amongst participants. We are really grateful to our speakers, and to SOAS, for making this such a special and informative event.
A conference report will be available soon.
INFORMAL LITERACY DISCUSSION 30, 24th April 2018
Dr Jill Karlik of the University of Leeds led our 30th Informal Literacy Discussion. Her presentation focussed on the relationship between oral story-telling and orthography development in the Manjaku language, which is spoken in Guinea-Bissau, Gambia and Senegal. The discussion was fascinating and sometimes quite technical. One participant remarked afterwards that the seminar threw light on the problems of English orthography. Praise indeed.
WORLD LITERACY SUMMIT, March 2018
Our BALID symposium at the World Literacy Summit in Oxford in March 2018 was extremely well received. It was entitled 'Tackling the Literacy Challenge through Context-Specific Approaches'. Ian Cheffy spoke about the difference that literacy makes to the lives of adults in several African countries; Katy Newell-Jones spoke about the power of embedding literacy in other realms of life, including health and female genital cutting; and Juliet McCaffery addressed the issue of literacy amongst marginalised communities in the West, including gypsies and travellers.
BALID AGM, 5th December 2017
On  5th December 2017 we held our BALID AGM at the home of the Mothers' Union, Mary Sumner House in the heart of Westminster, London. The formalities were followed by a very lively event, a double bill, and a fuller report will be available shortly. Interestingly, these presentations shared a common questioning of concepts of what literacy and reading mean to people today. Our discussions were so absorbing, we just had to retire to the pub afterwards.
INFORMAL LITERACY DISCUSSION 29 held on 5th December 2017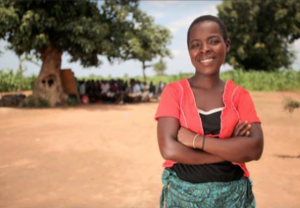 1  Figured Worlds: An Ethnographic Study of Literacy Practices in a Village Community in Malawi  Presented by Ahmmardouh Mjaya
Ahmmardouh Mjaya investigates the everyday literacy experiences and understandings of community members in their lived worlds, including the role of artefacts in literacy practices. He argues that what literacy-mediating artefacts allow the community members to become is more important than what they actually do.
2  Lend me your Ears: When and why adults may read aloud rather than in silence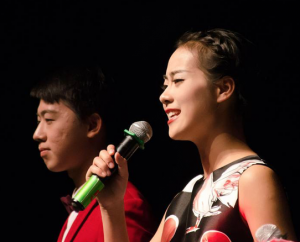 Presented by Sam Duncan
Sam Duncan holds an AHRC Research Leaders Fellowship for Reading Aloud in Britain Today (RABiT), a project examining whether, when, why and how adults read aloud. After introducing the Project, she will argue that we may need to expand notions of 'reading' to better include the diversity of contemporary practices.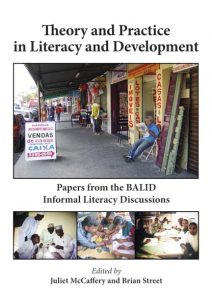 THEORY AND PRACTICE IN LITERACY AND DEVELOPMENT
WE RECENTLY PUBLISHED the second edition of our BALID book, Theory and Practice in Literacy and Development, which is downloadable for free. This is a compilation of articles based on the presentations given by literacy experts at our series of Informal Literacy Discussions in London, UK, from 2011-2015. Edited by Dr Juliet McCaffery and Professor Brian Street, the book offers helpful and varied insights into issues of literacy, focusing mainly on the social practice view of literacy for families and adults. We have a few hard copies available: they cost £15 (plus £2.25 for UK packaging and postage) and can be ordered from Dr Ian Cheffy at ian_cheffy@sil.org
PROFESSOR BRIAN STREET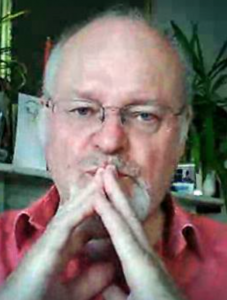 WITH GREAT REGRET, we report the very sad news that Professor Brian Street died peacefully on 21 June 2017 after a long battle with cancer. Brian had been president of BALID for many years and been involved with BALID since its inception. He will be very sadly missed.
Brian will be remembered by all his former students and his professional colleagues for the help, support and encouragement he unfailingly gave them. He will live on through his many publications and his seminal work on developing the theory of literacy as social practice.
Juliet McCaffery, Secretary 
on behalf of the BALID committee: Katy Newell-Jones, Juliet McCaffery, Ian Cheffy, Alan Rogers, Mary Anderson, Tara Furlong