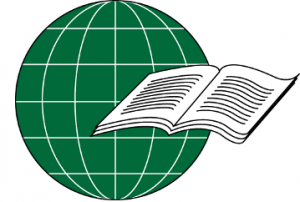 BALID IS A UK-BASED NGO operating as a voluntary organisation under UK law promoting adult, family and community literacy and numeracy as a basic human right, in the context of international development.
BALID brings together practitioners and academics, literacy and language experts, students, early career scholars, NGO staff and policy consultants to explore what this understanding of literacy might mean for social change and community empowerment.
BALID is a global community of people keen to explore the relationship between literacy and international development, particularly among adults.
BALID is a platform for effective dialogue between organisations and individuals who believe that sharing experiences about learning and literacy can enrich the lives of workers and citizens whether in low-, middle- or high- income countries.
Our 2021 annual report is available  here – you can read of our work during these difficult times and our hopes for 2022.
---
Alan Rogers

It is with great sadness that we share the news of Alan Rogers' passing on April 5th 2022 following a brief hospitalisation. Alan Rogers was BALID President from 2020 but he had been an outstanding supporter and 'critical friend' of BALID and a number of its members for many many years before! We will surely miss Alan's enthusiasm and energy not only in literacy and development but adult learning in general. Alan wrote a thought-provoking piece for the BALID blog which captures his passion in these areas. He writes:
It may seem strange that I – who have for years been researching and teaching about adult learning – should say that we should stop talking about learning and teaching and instead talk about helping.  But let me assure you that, if you really sit beside someone and with their willing assent help them with their tasks (like helping a child with their homework), the adult will learn much more than if you try to teach them.  It is a very simple change to make but it starts with us, not with the facilitator or the 'learners'.  No more 'teaching', just helping.  And helping people with their tasks is so much more rewarding than teaching them something we think they should learn. At least, it is worth a try. 
Alan will surely be missed but his memory will live through his writing and the people he has influenced. There will be a memorial event at University of East Anglia in the Autumn: more information will be available soon.
An initial obituary is here.  A more detailed tribute is here.  Alan's son Malcolm has asked that donations in Alan's name are in aid of BALID. If you'd like to contribute, please choose the DONATE menu button (if you have PayPal) or email .
---
BALID  Vision, Mission and Aim
Vision: That all adults are able to acquire and use an appropriate range of literacies for the benefit of themselves, their family and their community.
Mission: To promote an understanding of literacy as social practice through engaging with practitioners, researchers, and policy makers.
Aim: To be a global community promoting adult, family and community literacies and numeracy as a basic human right, in the context of development, to bring about social change.
Objectives
To advocate a social practice view of literacy to be embedded into programming and policy-making.

To encourage the strengthening of literacy practices across all sectors of development, (including health, income generation and environment) in line with the Sustainable Development Goals (SDGs).

To support the professional development of programme developers and facilitators to incorporate a social practice approach to literacy.
---
BALID Executive Committee
BALID is managed by an Executive Committee, which includes individual members from different sectors who wish to promote literacy, as well as academics and practitioners working and researching the field in many different parts of the world. Please click on the names to learn more about the current committee members.
President:

(Currently vacant due to the recent death of Professor Alan Rogers.)

Chair: Dr Chris Millora 
Secretary: Dr Catherine Young 
Treasurer:   Dr Ian Cheffy
Committee members

Professor Gordon Ade-Ojo

Naeim Maleki

Dr Juliet McCaffery

Dr Mary-Rose Puttick

Suzan Voga-Duffee
The BALID committee and our members maintain both formal and informal connections to a range of organisations, and these relationships are in constant development. Links to news, reports and events in the field of literacy can also be found on our Facebook page.
---
Whilst we welcome all comers to our events, we do encourage membership, so that we can keep in contact, inform you of upcoming meetings, and enjoy sharing experience and expertise. You are very welcome to join BALID, whether you are a student, working for an NGO or university, or just interested in literacy issues. We have various categories of membership, as explained on our application form. The benefits of membership also include reduced rates for attendance at our events, including the Informal Literacy Discussions. Please note that in all our communications we conform to the requirements of GDPR, as explained in our BALID Privacy and data protection policy. 
---
LITERACY PRACTICE
An archive of literacy practice materials for those working in adult literacy and numeracy programmes can be found here.
---
PAST EVENTS
In addition to the Informal Literacy Discussions that we have been running for many years, BALID has organised several seminars in the UK, which are listed below: please make sure you follow the links to the full reports. In the past we have also organised conferences both in the UK and abroad, and this is something that we hope to revive.